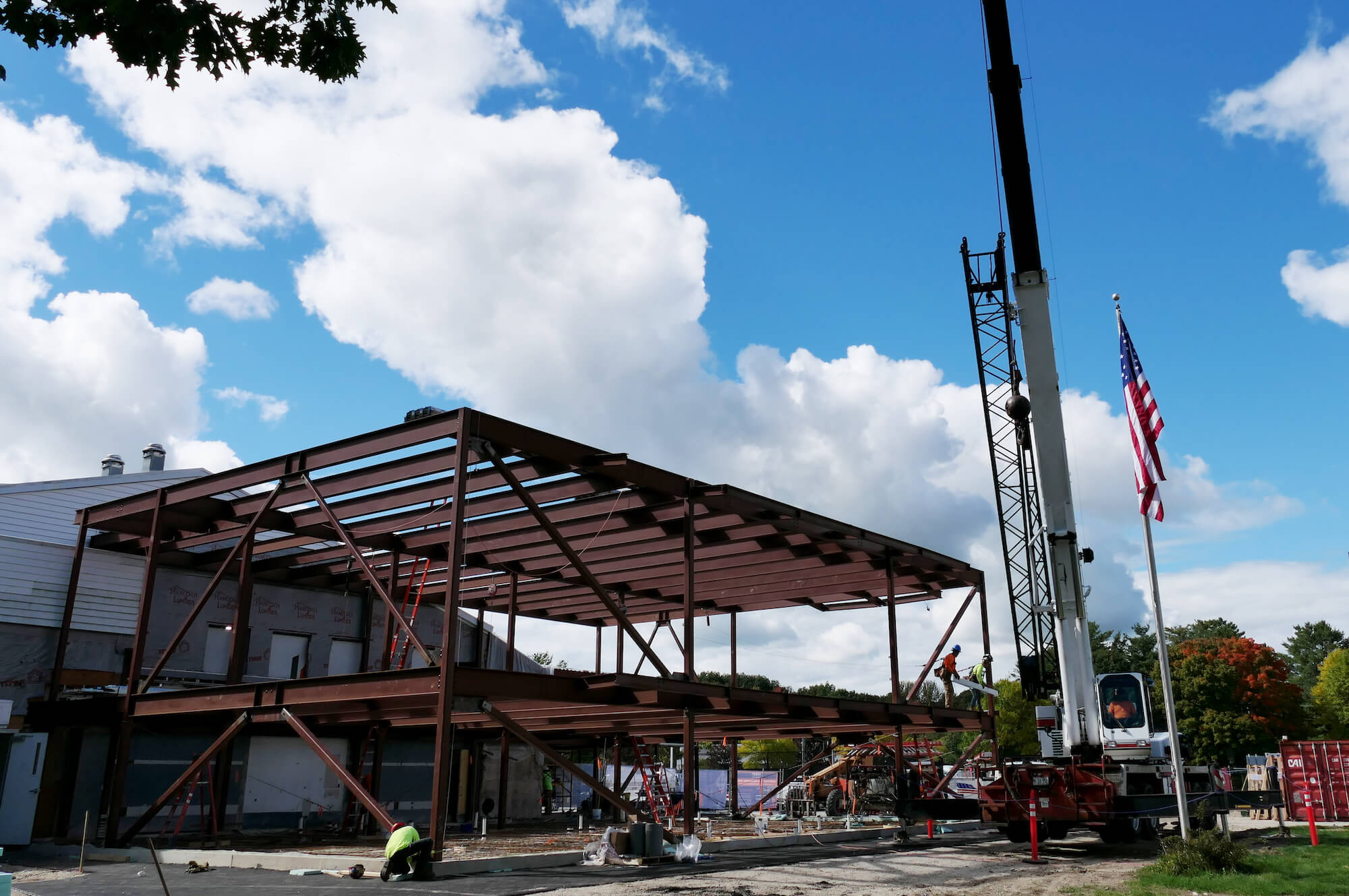 The following is an article from WGME, posted on September 28, 2022 by Dave Eid
YARMOUTH (WGME) – The expansion to the Travis Roy Ice Arena at North Yarmouth Academy is ahead of schedule.
The new expansion and renovations should be completed later this spring. Eventually, there will be state-of-the-art seating for fans, brand new locker rooms and a warm room for fans to watch all the games.
Wednesday, students, faculty and coaches signed the final beam for the new wellness and fitness center.
During Wednesday's ceremony, the beam was hoisted into place, signifying a big step forward for the massive project.
NYA Head of School Ben Jackson says this new facility will be state-of-the-art.
"It's going to be about an 8,000 square-feet addition in total, which will include a fitness center, which all of our students can pursue their fitness goals and also a wellness center where there will be open space, classroom space for mental wellness activities, mindfulness, meditation, other classes, so it's going to add a lot to our program as well," Jackson said.
The ice arena will remain open throughout construction.