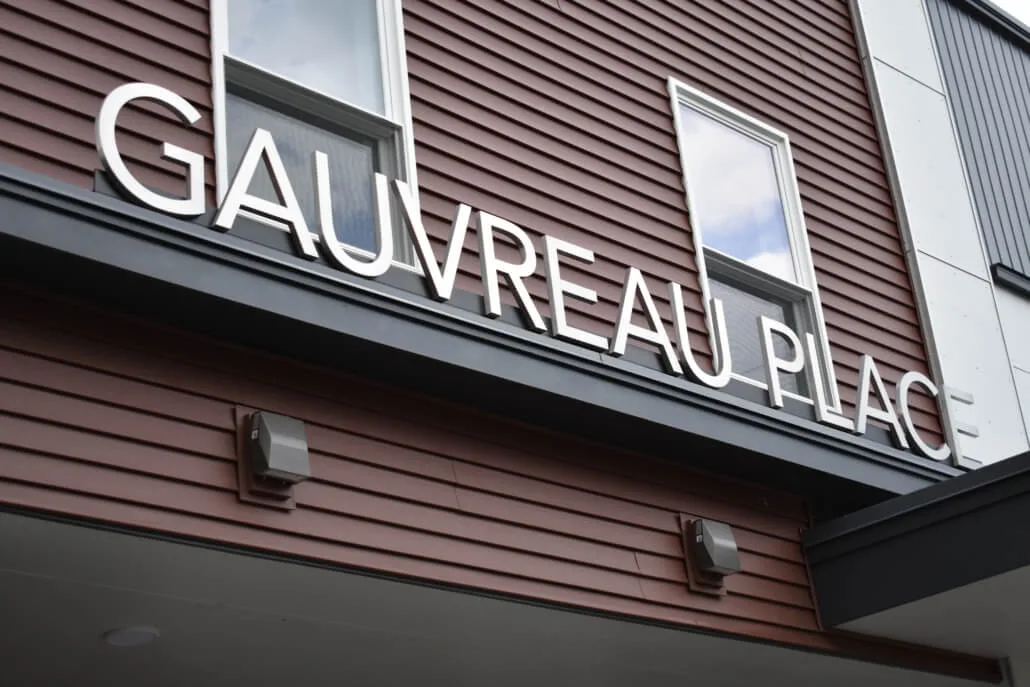 The following is a press release from Avesta Housing regarding the opening of the new Gauvreau Place housing development posted on July 13, 2022 by Ron Harmon
On July 12, a ribbon-cutting ceremony was held in Lewiston for Gauvreau Place, a new housing development at Blake and Pine streets by Community Concepts, Inc. that provides 28 affordable housing units and seven market rate units. Avesta Housing developed and is managing the property for Community Concepts. The ceremony included speeches by Maine Governor Janet Mills, Avesta Housing President & CEO Dana Totman, MaineHousing Director Daniel Brennan, former Community Concepts CEO Shawn Yardley, Community Concepts Board President Ed Barrett, and Lewiston Mayor Carl Sheline.
Gauvreau Place is named for the late Paul Gauvreau, a Lewiston attorney, legislator, and volunteer for numerous nonprofit organizations, including Community Concepts, for which he served as board chairman. The property on which Gauvreau Place was built once housed the medical offices of Paul's grandfather and father. Paul's family helped cut the ribbon, and one of his daughters, Maine Assistant Attorney General Johanna Gauvreau, talked about how he instilled the value of public service in his children and stressed the importance of helping others less fortunate than oneself.